GRAMPIAN 26 PHOTO GALLERY
---
"Korsar"
moored at the Royal Cape Yacht Club in Cape Town. That's Table Mountain in the background. The boat was shipped to South Africa by a Dutch man in the early eighties. She is currently moored at Langebaan , a large estuary about 70 nm up the West Coast from Cape Town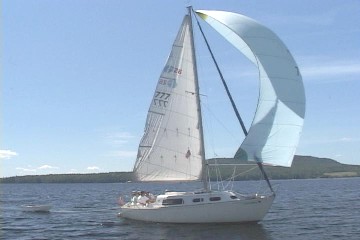 "Petticoat IV" being raced in Cristobal Harbour,Panama in 1970 by three young ladies 16 years old and younger. (see "Stories")
"Someday"
Out of Aquatic Park Sailing Club, Toronto, ON
"La Marrotte"
Out of Mooney Bay Marina, NY