GRAMPIAN 26 PHOTO GALLERY
---
"Lucinda Vata"

Before
Work Underway
We have sanded all of the old dark blue off the topsides (not sure what it was) and ground off all of the crust and scale below the waterline. It was a
tremendous amount of work but takes us back to a firm footing. We are working with a top-notch technician (a painter at Palmer Johnson Yachts) who
plans to undercoat and then spray an Allgrip finish coat. Right now, the hull is halfway there as depicted.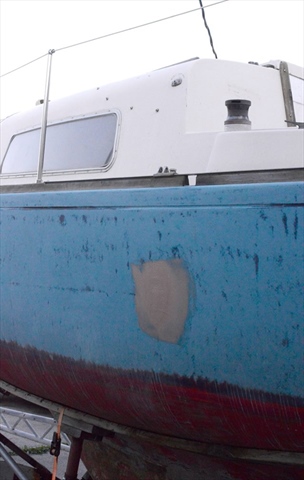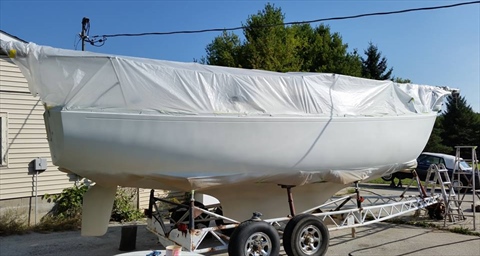 We are almost finished with the hull... We Settled on traditional Awlgrip white.... I am guessing at least 3 coats of Awlgrip so far. We have come a long
way.
RETURN to G26 Page MORE PHOTOS BACK